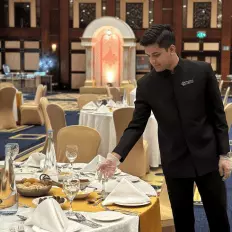 Padmashree College has truly exceeded my expectations in terms of the hands-on learning opportunities provided through the Bachelor of Hotel Management program. The practical experience I have gained through internships, lab sessions and real-life projects has been crucial in preparing me for a successful career in the hotel industry. The college's industry connections and state-of-the-art facilities have allowed me to gain a deeper understanding of the field and develop the skills necessary to excel in it. I am extremely grateful to the college's dedicated and knowledgeable faculty who have guided me throughout this journey and helped me to make the most of these opportunities. I cannot recommend the BHM program at Padmashree College enough for anyone looking to pursue a career in hotel management.
---
Srijan Thapa , BABHM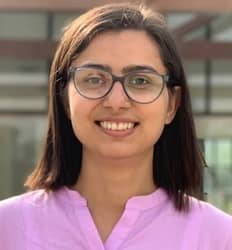 I'm immensely grateful to be the part of Padmashree family, my second home. Four years of B. Tech was a great learning experience with devoted teachers with ambient college environment. Padmashree has majorly contributed to shaping me into who I am today. These four years set a strong foundation in my career. I was lucky to have mentors as teachers who were always open to my questions, appreciated my every small achievement and inspired for research and practical knowledge. I am thankful to all my mentors, teachers and friends at Padmashree for the support and care I was provided.
---
Binita Subedi , B.Tech (Food), Food Research Officer at Department of Food Technology and Quality Control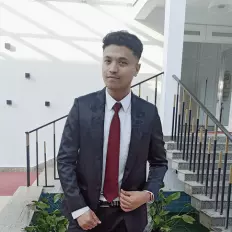 I wanted to express my sincere gratitude for the education and experiences I received during my time at Padmashree.The skills and knowledge I gained here have already had a positive impact on my career and personal life. From the professors and staff members who challenged and inspired me, to the friends and classmates who supported and encouraged me, my time at Padmashree was truly unforgettable. I will always look back on my years here with fondness and appreciation. Thank you for everything.
---
Bishrut Rajbhandari , BIT Graduate, Junior Software Engineer at InfoDevelopers Pvt. Ltd.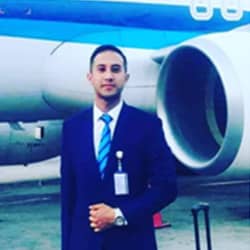 Dream has no value but give reason to live a life. I dream of Hospitality industry which encourages me to join Padmashree International College where I achieve my qualification to enhance my future carrier. Today I have been living on my dream being involved in Hospitality industry. Following the pathway of Padmashree Int'l College, which provide me the base of attributes required in hospitality industry. I feel proud to be Cabin Crew of Himalaya Airlines.
---
Saneep Shrestha , BABHM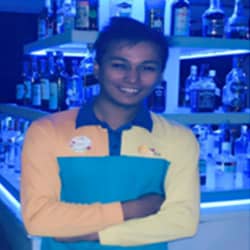 As Mark Twain said "Training is everything. The peach was once a bitter almond; cauliflower is nothing but cabbage with a college education." Padmashree gave me both training and education to be that peach. You can never recreate those moments you had in your college life. However, you still keep some memories that makes you smile whenever you remember it. It has given me lot of such memories. Thank you Padmashree for inspiring me and make me what I am today. Working as bartender Smartline Hotels and Resorts
---
Sushil Thapa Magar , BABHM
Choosing a right college was always of great concern and I am glad that I chose Padmashree International College for me. The college has not only help us graduate with great remarks but has helped me realize my passion. The thoughtful and tailored approach of the teachers, the exposure to a wide range of network, and the collaborative environment are some exemplary features that I was acquainted with. I remember the moment with sincere gratitude where we received an amazing support as we presented the idea of starting a company. Now that we have successfully started one, I am thankful to the college whose every attempt hurtled us towards our goals in becoming professionals. I shall cherish all the memories forever and, manifest all I have learnt with pride.
---
Sushil Shrestha , BABHM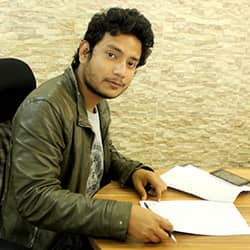 Upon graduation, I had for the first time realized those wonderful three years at Padmashree. Must say, were the great three years! Honestly, I didn't like to study and those big books gave me fever. I loved having fun. I mean who does not? lucky for me that I found Padmashree where I knew learning could be fun when you start loving it. And Padmashree, I believe has great teachers who made it happen. My experience consolidates great lessons, passion for what I do now, and hundreds of friendship along the way. The environment is engaging and as I look back there is no regret at all. In fact, I am proud to assert that I am one of the students of Padmashree without which I truly doubt my being as who I am.
---
Saurav Karki , BABHM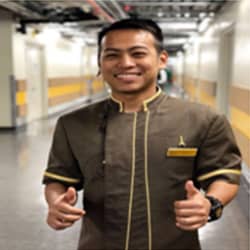 Padmashree International College has always believed in helping and guiding its students and it was no different during the placement season. Today i am working at "Parisian Macau Hotel" as a Senior Floor Concierge. Thank you Padmashree
---
Rewant Thapa , BABHM