Blood Donation Program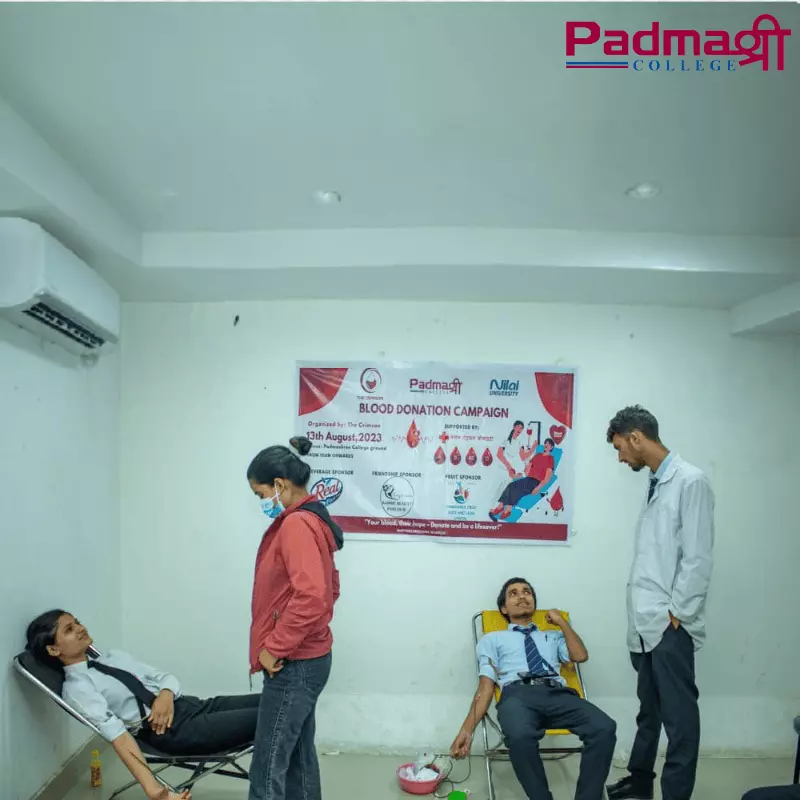 A Blood Donation Event organised by "The Crimson Group" of Padmashree College in collaboration with the Nepal Red Cross Society was a huge success! We were able to collect more than 50 units of blood, which will help save the lives of many patients in need. This event marked a significant role in community service and healthcare engagement,showcasing the students' unwavering commitment to making a positive impact.
Blood donation stands as the foundation of healthcare, directly saving lives in critical medical situations. The Blood Donation Camp organised by the Crimson Group not only addressed the pressing need for blood in medical treatments and emergencies but also highlighted the power of collective action in contributing to the greater good. A Blood Donation Camp supported by the expertise and recognition of the RED Cross, the event was thoughtfully executed to ensure the efficient collection, storage, and distribution of donated blood. This collaboration amplified the event's impact, ensuring that the contributions made by participants would be channelled to where they were needed most, effectively enhancing healthcare systems.
The Crimson Group arranged a special Blood Donation Camp where people came together to help others by donating blood. The event showed how much they care about the community. People from different backgrounds joined hands to make the camp successful. It was a friendly and caring atmosphere where volunteers and donors worked together smoothly. This camp not only provided much-needed blood but also showed how working together can make a big difference. The Crimson Group's commitment to organising such events shows how kind actions can create a positive impact.